How To Dress For A Casual Interview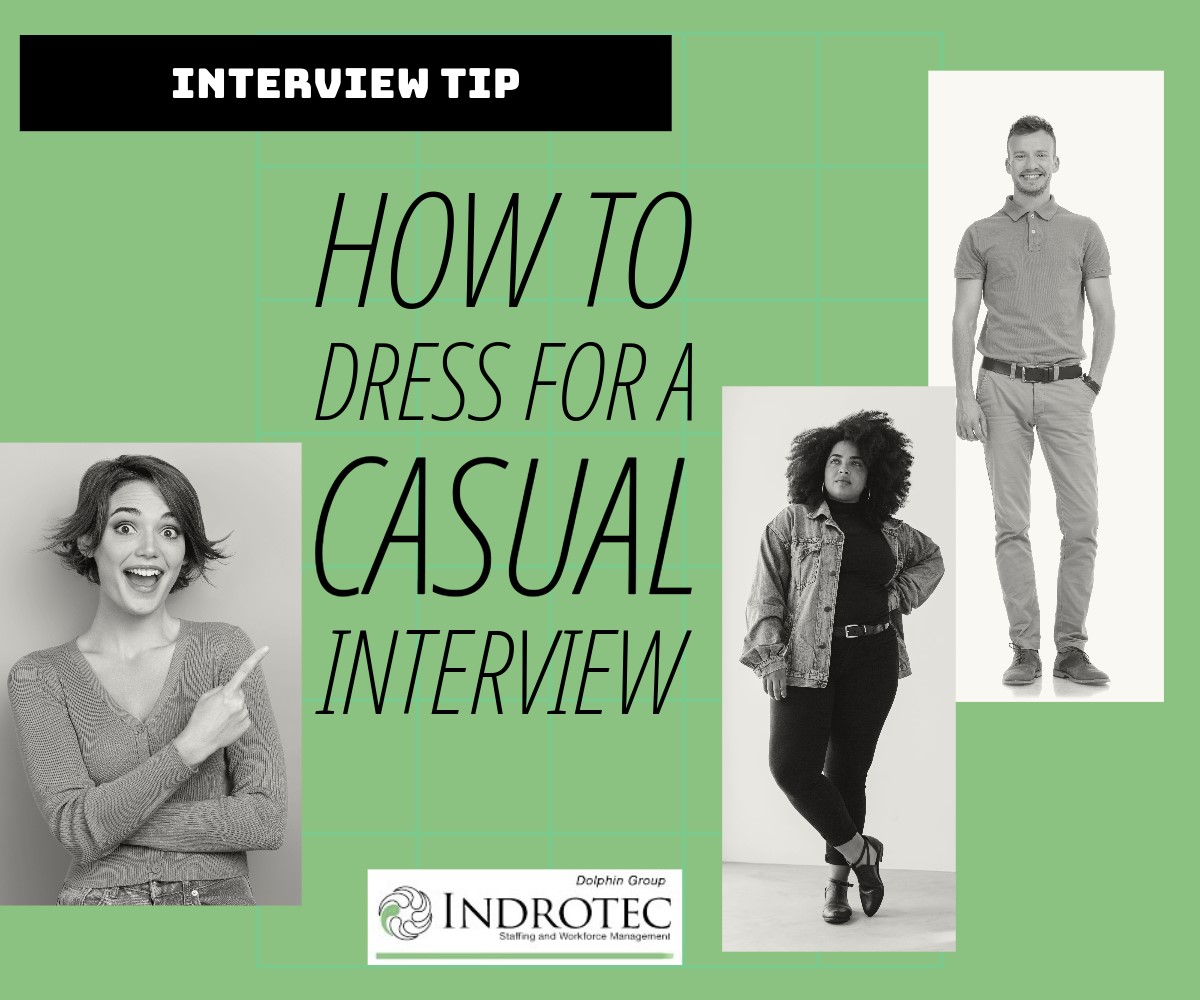 1. Research the Company Culture: Before choosing an outfit, research the company's culture. Look at their website, social media, and any available photos to gauge the typical dress code. This will help you align your outfit with their expectations.
2. Choose Neat and Clean Clothing:
Tops: Opt for a clean, well-fitted, and slightly more formal top, such as a button-down shirt, blouse, or a nice sweater.
Bottoms: Wear slacks, chinos, or a skirt that is in good condition and fits well. Avoid jeans or overly casual bottoms.
3. Footwear:
Choose closed-toe shoes that are clean and well-maintained. Flats, loafers, or low heels are good options. Avoid athletic shoes or overly casual sandals.
4. Accessories:
Keep accessories simple and understated. A watch, minimal jewelry, and a belt if needed can add a polished touch without being distracting.
5. Grooming:
Make sure your hair is well-groomed, and if you have facial hair, keep it neatly trimmed. Clean nails and minimal makeup (if applicable) are recommended.
6. Colors:
Stick to neutral or subtle colors for your outfit. Avoid flashy or overly bright colors that might be too distracting.
7. Avoid Overly Casual Items:
While it's a casual interview, avoid extremely casual clothing like t-shirts, tank tops, shorts, and flip-flops.
8. Fit Matters:
Ensure that your clothing fits well. Avoid overly baggy or too tight outfits.
9. Layering:
If the weather permits, consider adding a blazer or a cardigan to add a touch of professionalism to your outfit.
10. Personal Hygiene:
Ensure you are well-groomed, with clean hands, fresh breath, and minimal fragrance.
Remember, even for a casual interview, it's better to be slightly overdressed than underdressed. Your appearance should reflect your enthusiasm and respect for the opportunity. When in doubt, it's always a good idea to lean towards the slightly more formal side of casual.