Turkey Time!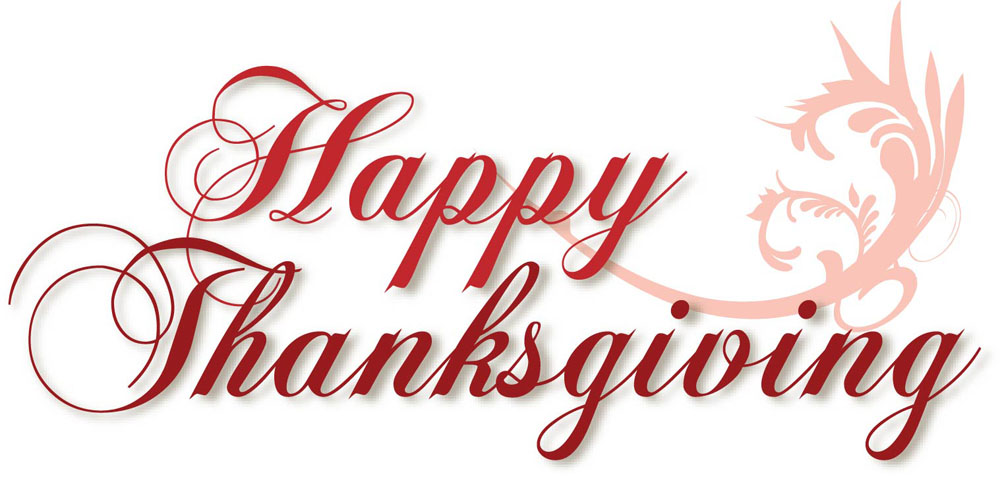 Turkey Time!
Here are a few ideas, from traditional to dehydrated, on turkey preparation for the upcoming Thanksgiving Day holiday: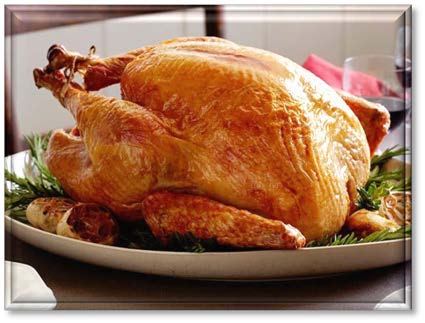 Traditional:
Make your turkey taste just like Grandma's with all the trimmings – stuffing, mashed potatoes, and more. Classic herbs, and seasoning create a classic entrée to complete the classic meal!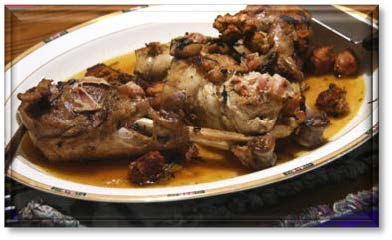 Herb Roasted and Braised:
Braised turkey doesn't mesh well with Thanksgiving tradition, which states that the bird must be a stuffed, golden centerpiece of the Thanksgiving table. But some cooks argue that hacking apart the main dish and braising it does the most to ensure moisture is retained in the meat, a crucial quality that so many recipes fail to address, given the natural dryness of turkey.
This method is popular with foodies, and it really gets to the heart of why so many of them take issue with Thanksgiving: They just don't like turkey, mostly because it's too dry.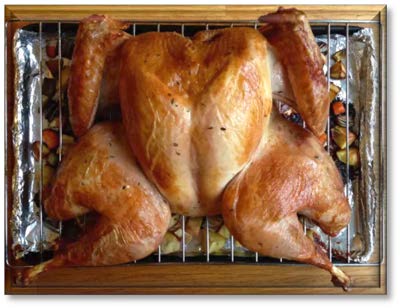 Butterflied:
Butterflying solves the challenges of uneven cooking temperatures and overly dry meat, as long as you do it correctly.
Quite the gruesome ritual, butterflying involves removing the spine and splaying it flat. This ensures even heating, but some experts go even further and propose flattening the bird with a brick during the roast. You'll definitely impress some family members with this method.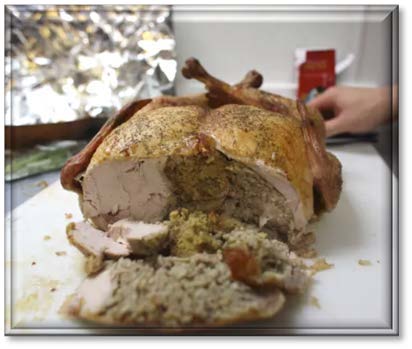 Turducken:
The infamous "Turducken" is a turkey, stuffed with a duck, stuffed with a chicken. That simple three-punch avian combo is enough to capture the imagination of anyone who has ever enjoyed eating poultry.
There are a million-and-a-half recipes for preparing this delicate culinary concoction. Recommendations are mainly to keep the recipe simple, especially if it's your first time making a Turducken. But whatever your method, patience is a must – Turducken takes a while to cook.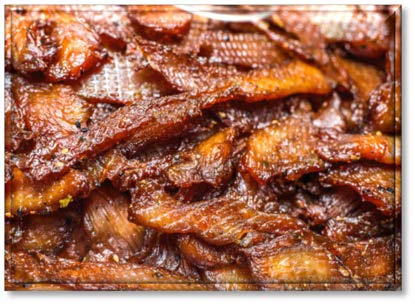 Dehydrated:
This may not be a substitute for a Thanksgiving turkey, but it's certainly a low-fat, long-lasting alternative to fresh-cooked turkey in general. It's really not too difficult to make, unless you go wild with spices, but a simple salt-and-pepper shower will do. Your jerky will last a long time and can be a healthy snack many weeks after Thanksgiving.